Our horses do their best for us. We should do our best for them.
ReplayPolo transitions horses from the intense demands of competitive sports to safe, healthy jobs as companions in recreation and therapy for their human partners.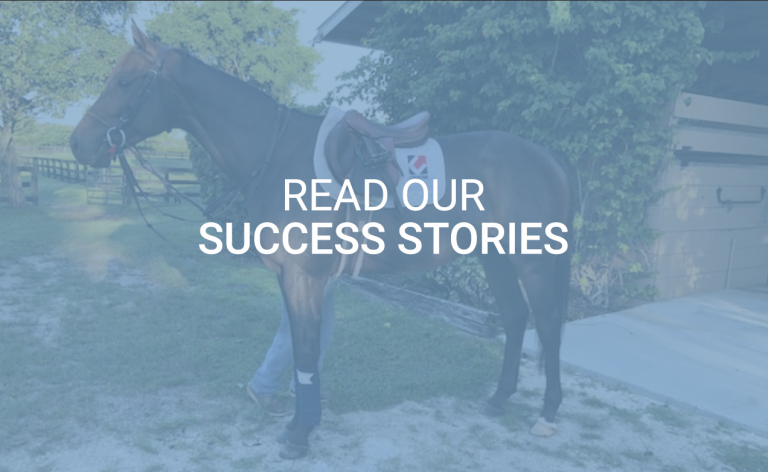 The business specific to this pipeline sees revenue generated from
Donation and Sponsorship of the retired horse entering the program;

Contributions from unrelated individuals and organizations that are supportive of Replaypolo's commitment to repurposing/retiring equine athletes from polo and racing;

Contributions from adopting/receiving the repurposed/retired horse

Replay Equine Massage

Race horse or polo pony sale commissions for horses who are active in their career (these horses are not owned by ReplayPolo 501c3 Org.)
ReplayPolo is dedicated to furthering the productive lives of retiring equine athletes by preparing them for and placing them in follow-on careers in recreational sports, therapeutic riding and other pursuits.
A Miraculous Story Serving a Greater Cause
Horse Lover, Polo Ponies Making Most of Second Chances
Brittany Halstead comes back from devastating car crash and has a way of helping to calm ponies — and their riders.
"Savor legacy wine … and insure a second life to a legacy horse."
Gracida Wines donates $1.00 to ReplayPolo for each bottle you buy.
Gracida Wine can be found at Star Wine and Liquors located in
Courtyard Shops at Wellington
13860 Wellington Trace #27, Wellington, FL 33414
Cilantros
3975 Isles View Dr # 101 Wellington, FL 33414